Trojans and the Risk to Your Personal Details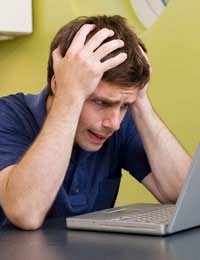 With so much emphasis being placed on the use of computers in our everyday lives it is important to consider just how they can be used against us as well. With this in mind it is worth considering just what effect viruses, so-called 'back door programs' and Trojans can have.
What is a Trojan?
A Trojan is a small computer program that masquerades as another program but has an ulterior purpose much the same way as a computer virus does. The name comes from the story 'Helen of Troy' and the Trojan horse. Indeed in much the same way as the Trojan horse had an ulterior purpose so to does its computer program namesake.
When first evident in the world of the Internet the Trojan was referred to as the Trojan horse because of its ability to fool the user into thinking that it was performing the task it was described as performing. In actuality the Trojan works behind the scenes and can sift through data stored in folders and files and can extract anything that the program's creator might be of use such as bank details, credit card details etc.
Trojans are also designed to allow what is known as 'back door' access to any computer they are saved to. This works in allowing the program to add a line of code to the login code which contains a password that only the creator of the program or an accomplice would know. For example if you have a password of 54321 the Trojan could add a line of code that would allow the creator or accomplice to access the system using the password 12345.
How do Trojans Find Their Way onto My Computer?
Many of us surf the internet and are offered the opportunity to download emoticons, screensavers, plug-ins and other elements that will enhance are using pleasure. With this in mind the creators of Trojans will attach their program to something they know many people will want to download. In this way the Trojan is downloaded onto the hard drive but rather than be found in the directory of the file downloaded the Trojan applies itself on another sector of the disc making detection difficult.
This is also a means of ensuring that if the folder or file originally downloaded is deleted then the Trojan can remain on the system without being deleted.
Combating Trojans
The most effective way to combat Trojans is to have an up-to-date anti-virus software package installed on your computer. Most computers now ship with such software pre-installed and it is important that if you wish to surf the internet - or use the internet for work purposes - that you install and follow the instructions issued with the software.
Many people consider anti-virus to be an irritation because it will query any file it feels is suspicious or likely to compromise the integrity of the computer. However much of an irritation this is the fact of the matter is that this software is your number one weapon in the fight against viruses and unwanted intrusion from other users on the web.
Most anti-virus packages update at least once a week and depending on the number of threats added to their database can update every other day. You should - if asked to - allow your anti-virus to update its database in order to keep your security to a maximum.
Another worthwhile exercise is to password protect any file that contains information that an identity thief might find useful. Use a password that is easy for you to remember but difficult for the creator of a Trojan to break.
If you need help in making sure your computer is as secure as it can be then consulting an IT specialist is a good place to start.
Alternatively many of the high street computer retailers offer services including data encryption and anti-virus protection.
ABOUT IDENTITY THEFT IS FOR SALE.
This website is for sale [more info].
You might also like...