Photographic ID and ID Cards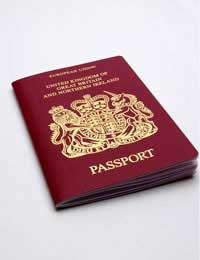 These days more and more organisations are concerned about the risks of identity theft. Their concerns are two-fold; (a) they do not wish to be the unwilling casualties of fraud as a result of identity theft and (b) they do not wish their customers to be either. With this in mind there are new measures being introduced all the time in relation to how money and goods are obtained.
One such measure is the introduction of services and accounts that can only be authorised using photographic ID.
What is Photographic ID?
As the name might suggest photographic ID is identification bearing a pictorial likeness to the identification's owner. This photograph is one way of ensuring that the individual applying for credit or to open a bank account is actually the person filling out the application.
What Constitutes Photographic ID?
There are several different kinds of photographic ID now widely recognised as being those accepted by banking institutions and the likes and they are:
Driving Licence
Passport
Employee ID card
Student ID
Your Driving Licence
Your driving licence should now be the newer photocard driving licence which has your picture printed onto it. This card also has your name, driver's number, nationality and date of birth on it and has replaced the older paper licence which was much more easily forged.
Regardless of whether you are a fully qualified or learner driver your driving licence will hold your picture. Most banks and building societies will ask for a copy of this at the point of opening an account.
Your Passport
Again a government issued document which contains your photograph. Your passport – like your driving licence - will contain your photograph, your name (first name, middle name and surname), your date of birth, your nationality along with your passport number.
This document is also one of the preferred documents by banks, building societies and other institutions offering credit facilities such as utility companies and finance houses.
Employee ID card
Although perhaps easier to forge than the aforementioned driving licence and passport the employee ID card is still valid as a means of identifying you visually. You must however also provide the institution several pieces of documentation containing your name and address as well as a copy of your birth certificate.
You should aim to provide them with utility bills and bank statements if you have them as well as a letter of reference from your place of work indicating that they have issued the employee ID card and that they can contact your employer if it proves necessary to do so.
Student ID cards
Student ID cards are normally used only for the purposes of proving age especially if a publican or licensed alcohol retailer is in doubt as to your age. This particular piece of photographic ID may not be classified as useable by such institutions as banks and building societies but you should ask when applying to open a bank or building society account. Depending on the nature of the account and the criteria stipulated it may be acceptable in conjunction with other listed documentation such as utility bills and a birth certificate.
Again it is important to keep such photographic ID safe and if it is not a necessity for you to carry it with you it is wise to keep it in a safe place at home. Likewise if you are asked to supply such identification when applying for bank or building society accounts online you should ask if copies are acceptable.
You might also like...
hi I just had a motor bike company ask for my national insurance number as they need proof of driving licence of with I just photo copied and send what right have they , and is ther any where I can complain about it its private any ideas please , ps I did txt them to reply but nothing
gst270
- 1-Aug-15 @ 1:45 PM
My data as been stolen from my employers data base and put on three web sights this includs my nationlnsureance number, How can I report this, and why when 100,000 employees had there national insurance nubers stolen at the same time this as not been seen as anything more tnan an inconvenience to staff .how can I alert ie passport renewals medicad card providers ?
kayhack
- 2-Apr-14 @ 2:35 AM