What Can I Do To Prevent Mistaken Identity?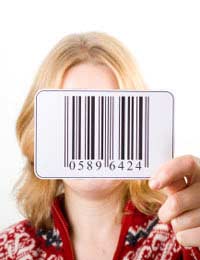 Q.My partner has been chased down by a credit company regarding a man of the same name who also attended the same school. Once the date of birth was established this was resolved but my partners credit history is awful and we are having trouble running a credit report - what should we do next to ensure that there is not a confusion between these two individuals? We are very worried about this situation.
(Miss K F, 19 September 2008)

A.
Everyone has the right under the Data Protection Act 1998 to have correct information held about them. It is, however, notoriously difficult to have an error removed from the credit history that is held by any of the big credit checking agencies like Experian. If you spot an error, each credit agency will have their own set procedures for correcting this that you must follow. Any error should be corrected within 28 days of you sending in the correct information.
Check your records
It's important that you have an up-to-date copy of your current credit statement. Most lenders will use the UK's two largest credit reference agencies Equifax (08700 100 583) and Experian (0870 241 6212). You could call them, or use their websites to get a copy of your credit reference as it stands at the moment.
Identify yourself
Mistaken identity can easily happen if two people have very similar or identical names, addresses or the same date of birth. Addresses can be very confusing as houses are converted to flats, or road names are changed and new postcodes are issued. It's a good idea to check how the Royal Mail lists your address on their database. Then cross check this will the address on the credit histories you have ordered. If there are any differences you must highlight these. The credit agencies use the Royal Mail address database. If your credit application has a slightly different address, this could cause you problems and lead to a case of mistaken identity.
Supporting evidence
Cases of mistaken identity are not as rare as you might think. If you have been mistaken for someone else, unfortunately the onus is on you to prove this mistake. Banks and retailers that use the credit reporting agencies take their records as gospel and never question their accuracy. Once you have opened communications with the credit agency, any recognised forms of identification can be used to prove who you are. You may have to send original documents to the agency so make sure you send them with some form of proof of posting. Photocopies may not be allowed as these could easily be fraudulent. With credit agencies, your record is accurate unless you prove otherwise.
Challenging the lender
As the inaccurate information on your credit profile is complied from information supplied by the companies you lend from, they can be useful when you challenge the inaccurate information that you have identified on your credit history. Cases of mistaken identity could arise if two or more people share similar personal information and are using the same lender. Human error always has to be factored into the causes of mistaken identity in these cases. If you can get the lender to confirm the error and support your claim to change the information the credit agency holds, this is a great way of putting pressure on the credit agency to take action.
Taking legal advice
Credit agencies can seem to operate with impunity even though they are bound by the Data Protection Act. If all of your efforts to get an error on your credit report changed have failed, seeking legal advice is your next step. Avoid so called credit fixing agencies as you can never be sure what methods they are using. You could end up with a worse credit rating than when you started.
You might also like...
I had a kind of experience like this with America Express...fortunately I regularly check my statements and realised that I hadn't spent £2300 in Burberry! I called them straight away and they were great. I did find that for a while after that whenever I tried to use the card, they would phone my mobile to make sure it was me, but I'd rather have that than someone trying to fake being me.
itreallyis
- 17-May-12 @ 10:21 AM