Criminal Checks: The DBS (was CRB)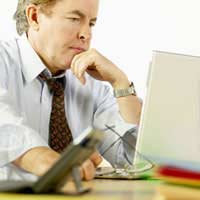 There may be times when you apply for a job that requires additional checks to be carried out as to your criminal background. Such jobs may involve working with children or minors, the elderly or the vulnerable and as such it is the responsibility of every employer and every prospective employee to ensure that such checks are carried out thus ensuring a smooth application process.
What is the Criminal Records Bureau?
The Criminal Records Bureau (CRB) was a department of the Home Office responsible for provision of checks into the backgrounds of any individual applying for a position that involving their working with individuals considered to be of a vulnerable disposition. The CRB has now merged with the ISA (Independent Safeguarding Authority) to become the
Disclosure and Barring Service
.
The Criminal Records Bureau was first instigated back in 1997 under Section 5 of the Police Act and was launched proper in 2002.
What is a DBS Check?
A DBS check - otherwise known as a disclosure - is a report into your background that any employer or employee can request if they are advertising or applying for a position working with children, the elderly or the vulnerable.
A DBS check will indicate if the applicant has been the subject of any criminal proceedings which may have resulted in a criminal record as a result of any criminal offence carried out against the aforementioned groups.
These checks are carried out and any information deems relevant is reported back to either the applicant or the prospective employer.
What is an Enhanced Disclosure
An Enhanced Disclosure is a report - similar to that mentioned above - but the addition of any further information which may be relevant to the prospective employer especially if the criminal offence has related to acts against children, the elderly or vulnerable individuals. This enhanced disclosure may detail the offences committed, the nature of the sentence laid down and also if the individual has been listed on a sex offender's register.
List 99
This is a list of teachers who have been banned from teaching because of unsuitable behaviour or criminal offences committed towards children. This list is maintained by the DBS and can be accessed if an individual is applying for a teaching job or job in a school environment where working with children is likely.
If an individual is listed on this list - otherwise known as Section 142 of the Education Act 2002 - then the DBS must and without fail, inform any prospective employer as soon as possible.
How Do I Apply for A DBS Check?
As an individual you may apply for such a check to be carried out yourself. This check carries a fee - details of which can be found on the Disclosure and Barring
website
- and if you are considering applying for a job where children, the elderly or the vulnerable are involved you should apply sooner rather than later.
Likewise any prospective employer may apply for such a check to be carried out and are obliged by law to inform you of their willingness to do so.
If upon carrying out such a check it comes to light that you have a criminal conviction that means you are a risk to those whom you will look after in the course of your job your application will be automatically revoked.
You should also be aware that if a DBS check is required then you will not be able to take up the post until such checks have been carried out and found to be clear. A provisional offer of work may be made to you but if the checks are returned detailing offences which you have failed to mention to a prospective employer they have the right to retract this offer.
You might also like...