Your Details and the Electoral Register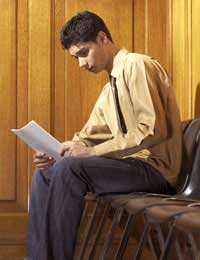 The electoral register is an important source of information for businesses, companies, law enforcement agencies and councils in finding individuals throughout the United Kingdom.
It is particularly useful in the search for individuals who have moved from one locale to another and have left bad debts behind.
What is the Electoral Register
The Electoral Register – or Electoral Roll – is a list of all those individuals in the United Kingdom who are of voting age who have consented to have their names and addresses printed in line with the conditions laid down by the local authority.
This huge database of names is used – as we have already mentioned – by various authorities and organisations in order to prove the accuracy of information provided to them by individuals wishing to engage in Hire Purchase or loan agreements and can also be used as a means of detection should someone renege on such an agreement. It may also be used to select individuals for jury service.
What Details are to be found on the Electoral Register
The most common details to be found on an Electoral Register are:
Name
Address
Date of Birth
Details of other occupants
Voter's Number
Details on whether the individual has requested a postal vote
This information - which for the most part is of no real use to the ordinary individual in the street – can be used to stunning effect by an identity fraudster and it is for this reason that the number of people in recent years appearing on the Electoral Register has dropped.
There are two versions of the Electoral Register – an edited version which most people can view unsupervised – or a full version which is used by local authorities, law enforcement agencies and credit reference agencies for the purposes of locating named individuals.
It should be pointed out however that there are many online websites which offer the searching of the full Electoral Register for a fee and this is where the problems with identity theft can arise.
What Can an Identity Thief Use These Details for?
An identity thief can use your details in order to fraudulently open bank accounts in your name as well as try to access your own bank account. They can also use these details as a means of entering into Hire Purchase agreements where you – as the named individual – are liable for the debt unless you can prove the debt was not instigated by you.
In some instances an identity thief may be an illegal immigrant who is not allowed to legally seek employment or benefits in the United Kingdom and these details can be used to assist them in their pursuit of gainful employment or benefits from government agencies.
Online Searches
As we have already mentioned the Electoral Register can be searched online for a nominal fee. This search facility is provided by many different companies and can be used to provide the same information as you would find on the Electoral Register if you were to search it at your local authority offices. However the conditions of searching the online versions are less stringent and make it more common to misuse via the Internet.
Can I Opt Out of the Electoral Register?
As a UK citizen it is your right not to appear on the Electoral Register. If you decide to do so you must indicate your desire to do so on the forms sent to you from your local authority at the time of update. You will still be listed on the register but this information is not publicly made available and can only be accessed by certain government institutions, law enforcement agencies and local authorities.
One draw back to not appearing on the Electoral Register however is when you wish to apply for credit or to open a bank account. Failure to appear on the Electoral Register can be seen by some organisations as a desire to keep your location secret or that you are not actively living at the address you have given.
You might also like...
I have lived in Mynach Chapel House 37 years and over last few years a man Called jasper Damon has stolen my address this is causing me great distress as I am disabled and in Wales a Chapel address is sacred nobody used another village Chapels Address especially not to use my address as a festival site it's disgraceful I have asked mail man and the Jasper Salmon to stop using my address he thinks it amusing causing me a lot of distress please help me stop this address thief
Don't have
- 7-Aug-15 @ 4:37 AM