Bank Account Details and Security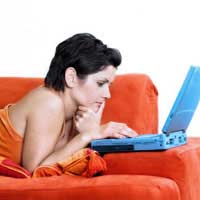 Almost everyone in the United Kingdom has a bank or building society account or has access to one as partner to a bank account holder. With this in mind it is important to look at how useful these bank account details can be if they fall into the wrong hands and also how much damage an identity fraudster can do to your credit rating using these details.
Your Bank Account Details
As already mentioned most of us have – or have access to – a bank account. With this being the case the likelihood is that you will have received statements either through the postal system or via the Internet. These details – however you receive them – can be used by fraudsters in order to defraud you of your money and also to obtain information relating to your identity.
The most commonly known and used bank account details are:
Sort Code
Bank Account Number
Roll Number (For Building Societies)
Name
Joint Names (If the account is administered by more than one person)
Address
Most of these details can be found on any bank or building society statement – whether posted or electronically mailed – and can be extremely useful in building up a picture of your identity and your financial status if in the hands of an identity thief.
How Can an Identity Thief Use My Details?
Your bank details and statements – as we have already mentioned – represent a potted history of your current financial status if they fall into the wrong hands. There is enough information contained on a bank statement to allow an identity fraudster to instigate proceedings that would allow them to have access to your account.
Such proceedings would be to allow for the withdraw or transfer of monies from your account to another. Likewise these details can be used for the purposes of Internet fraud which in itself is becoming big business for the identity thief.
It is – perhaps wrongly – taken as read by many institutions that if they are approached by an individual with details as to a bank or building society account – that they are that account's administrator. This is especially true if dealing with an individual via email or via telephone.
Likewise if an identity thief manages to get hold of a statement then he – or she – can accurately give information relating to monies going in and coming out of the account; something that banks and building societies will use as a means of identification when using telephone banking.
Protecting Your Bank Details
If you have a debit card never carry details of the account or PIN (Personal Identification Number) in the same wallet of purse. The theft of a wallet or purse containing such information can mean the difference between having money in your account or allowing an opportunist thief to relive you of it.
If you are in a position to do so have your statements sent to you via Online Banking. This means that you can view your statements online without downloading or printing them and also allows them to stay in the hands of your bank or building society.
If you are going to avail of Online Banking services you should make sure your computer is up to date with the latest anti-virus and Spyware software and that you are using either a software-based or hardware-based firewall. Most wireless routers supplied by your Internet Service Provider (ISP) will have a hardware firewall built in but the addition of a software-based firewall can do no harm.
Regularly check the status of your account either online or via telephone banking. Most bank and building society accounts at least have telephone banking as standard. If you do use either ensure that your password is something that will be very difficult to decipher. Avoid using the names of family members, family pets or the destinations of holidays etc. If an identity thief has gone to the trouble to obtain the details of your name, address and bank details then it is reasonable to assume they will know other things about you as well such as the names of your wife, partner or children.
What to do if You Suspect Your Bank Details Have Gone Astray
If you suspect – for any reasons – that your bank details have fallen into the hands of an individual who should not have them then you must contact your bank or building society straight away. Instruct them to put a freeze on your account which renders any withdrawals such as cash withdrawals, standing orders or direct debits impossible. Visit your designated branch as soon as you can and make arrangements to have a new account opened and your old one closed and instruct the holders of all direct debits or standing orders that you are changing your account – this prevents the incursion of unnecessary charges.
You might also like...
I had an fnb card which I used while I was working,now no more money coming in since last of last year,I would like to ask if now I use that account for saving my money there will be more bank charges every months to cover for the previous years? Please help,becouse I'm still un employed?
asakhe
- 13-Mar-14 @ 9:35 PM
Can my mother who is94 sign a letter to the bank allowing me access to her bank details under the protection act 1998
Carolann
- 30-Dec-13 @ 9:59 AM
My credit card statement has the 16 figurecard number on it. I cut this off when filing statement. UNFORTUNATELY it repeats the number in small print down the side - I cut this off also. IN ADDITION it has a QR code which I cut off since I don't know what is in the code. A burglar therefore should not be able to obtainthe deleted information from my statements. Do any of you go to these lengths? All banks should have to print sensitive information in a box, say on top right of statements, with dashes and scissor symbols to remind us to destroy this information.
ACME
- 23-Aug-12 @ 5:26 PM
I am shakeing with anger!!! I have just received a letter from a complete stranger telling me that my personal details have been sent to her Mother. Her Mother has the same name as me and is at the same bank,although we live miles apart! She has been receiving personal details for some time!!! I need to know exactly where I stand,before I see my bank manager in the morning!! This young lady has contacted me with all these very private details and has not contacted her Mothers bank,until she found me.
Shesh
- 21-Jun-11 @ 1:12 PM