What is Data Patrolling?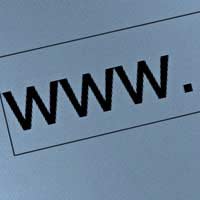 With the emphasis very firmly on the use of the Internet in our daily lives it has become important to keep a check on what data we are passing over the Internet and how it is being used after we have done so.
With this in mind certain government institutions, banks and building societies are engaging in a new practice of Internet security called Data Patrolling.
What is Data Patrolling?
Data Patrolling is the practice of visiting varying websites on the Internet in order to ascertain how certain personal information is handled and maintained after it has been input by users of those sites.
The main aim of Data Patrolling is to ensure that important information relating to individuals such as financial information, names, addresses, telephone numbers and the like are not being displayed publicly.
Where is Personal Information Most Likely to be Exploited?
Unfortunately there is some degree of laxity when it comes to displaying our information on Social Networking Sites. These sites which are designed primarily to allow us to interact with individuals living in other cities and countries around the world but in recent times have been used as a means to identify and steal the identities of those who perhaps provide too much information.
Public forums also tend to feature perhaps too much information about us as individuals and it is important to remember that there are thousands if not hundreds of thousands of visitors to these sites on a daily and weekly basis so the likelihood that your personal information may be used by person or persons unknown for purposes other than those for which they were originally intended is greater.
How Does Data Patrolling work?
Teams of so-called 'Data Patrollers' spend hours sifting through sites where information may be displayed and seek to find those users who are displaying more information than is absolutely necessary.
For example if you have registered with a website and have shown where you live, your name, your age and a picture of yourself you may have given the identity thieves a good basis upon which to start in their quest to defraud you.
Data patrollers also look for information relating to telephone numbers and bank account details and will report this information to the website owners who are legally obliged to ask you to remove it.
What Information Should I Give?
The simplest answer to this question is – give only that information that is relevant and nothing more. The more information you provide on the Internet then the more chance there is that you may become a victim of identity fraud.
Use only your first name if you are using a Social Networking Site. Your age is fine as long as there is a facility to hide your date of birth from others viewing your pages. Your name and date of birth alone are enough for the identity thieves to start working against you.
Before subscribing to any site that requires information of a personal nature read that site's terms and conditions. Principally look for any clause that says they have the right to pass your information onto a third party.
It is worth noting that once your email address gets into the system you will find that the amount of junk mail you receive will increase significantly and as we have touched upon previously not all junk mail is simply that – some mails can have Spyware attached which can then be used to send information out directly from your computer to an unknown destination.
Exercise caution when displaying your details online and also refuse under any circumstances to impart your details especially on the basis of any unsolicited emails.
Likewise it is always worth remembering that no banking institution will contact you by electronic mail asking you to confirm personal or bank account information online.
You might also like...