The Bereavement Register and Personal Safety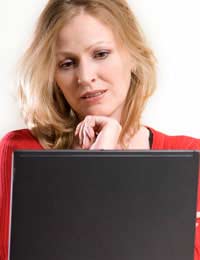 It is a common fact that at some time in our lives we will lose a loved one be they a wife, a husband, a son or a daughter and when that sorry events takes place there will be a lot of things to do to tidy up their affairs.
One of the things that many people forget to do and indeed feel unable to do is contact companies and organisations to tell them of the death of a loved one which leads to the inevitable receiving of mail after they have gone.
Of course there are companies and institutions that we do contact because we have to such as insurance companies, health organisations, banks and building societies but what happens to the other less important companies and institutions.
The simple fact is that they are still unaware of the fact that the person or persons they are sending mail is deceased and this can lead to a lot of unnecessary post being received and many people find this distressing.
This is where the Bereavement Register comes into its own.
What is the Bereavement Register?
The Bereavement Register is a free service that enables you to register online or by post the death of a loved one with the express aim of reducing the amount of unwanted mail - most of which is normally unsolicited mail from direct marketing companies - that is sent to the deceased.
During the course of a year many millions of letters, leaflets and information packs are sent out through the postal system to individuals who have passed away but whose death has not been registered with anyone other than the proper authorities.
Not only does this cost companies and businesses a great deal of money but it can cause those left behind by the deceased a great deal of stress and anxiety.
How Do I Register the Death of a Loved One?
As we have mentioned you can do this online or by post. Normally however it is quicker are easier to do so via the Internet using the Bereavement Register's website which can be found at www.The-bereavement-register.org.uk.
There is no time limit against which the service is operated so if your loved one died some time ago and mail is still being sent for them then you can still register to have it stopped.
What Happens to the Information I submit?
The information entered is governed by the Data Protection Act and cannot be passed on to any other agency or company. By subscribing for this service you are reducing the amount of mail that is sent for the deceased whilst also insuring that your own information is safeguarded as well.
You will be asked for a telephone number but this number is used so that direct marking companies who use tele-canvassors as a means of gathering information and new business will know that the number is not to be contacted.
Do Businesses Have Access to This Information?
Yes they do but the purpose of their having access is so that they can update their records and remove any information relating to any individuals who are registered with the service as being deceased.
For further information you should visit the Bereavement Register's website at www.The-bereavement-register.org.uk.
You might also like...