Key Issues in Identity Theft: Top Tips to Protect Yourself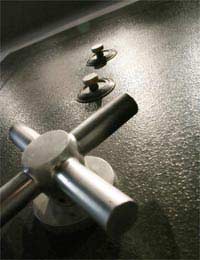 Keep your Personal Identification Documents SafeThe number one tip in avoiding identity theft is to make sure that you keep your Personal Identification Documents Safe. These are the key documents which identify you as an individual and are gold dust for unscrupulous criminals who can use them to commit financial identity theft in your name.
This includes such items as your birth certificate, driving licence, national insurance number and passport. Always aim to keep these items safe, whether on your person or in another place known only to you. If you have these items at home then do consider investing in a small safe or storing them in a lockable drawer or secure space known only to you. Never leave such items in a car or other vulnerable space and make sure that they are also hidden from unknown people entering your home.
Bank Accounts & Credit Cards
Your bank account details and personal bank and credit cards are a magnet for potential thieves so always keep them safe. Ensure that any material from your bank is safely stored somewhere at home which is not easy to access. Keep bank and credit cards on your person wherever possible in a wallet or purse. At home do not leave them out in full view where visitors can see them. Be wary of situations where you are asked to supply copies and be sure you are dealing with a reputable organisation. When paying bills by card in a shop or restaurant always make sure that you are present for the transaction and do not let the shop assistant or waiter take your card elsewhere for processing.
Phone Protection
Unprotected mobile phones, especially those which access Wi-Fi are open to the very real threat of being intercepted and any data stolen. Make sure to encrypt your phone data with a WEP (Wired Equivalent Privacy)/WPA (Wi-Fi Protected Access) key.
Stay Safe When Surfing
To prevent both dangerous viruses and the threat of intrusive hackers stealing your personal data when you are online ensure that you have a secure firewall and anti-virus software installed on your PC or laptop. Access your computer's security settings and make sure that they are set to moderate or high. You can also select to switch 'cookies' off – these are devices which track websites you have browsed and can invade your privacy, sending information to unwanted third parties. Be careful which websites you sign up to and how much personal information you supply them with. Always look for the tick boxes which ask for permission to share your information with other organisations and be sure to decline this.
Pay Online Bills with Care
It is relatively safe to pay bills and purchase items online these days. However it pays to be cautious and make some simple checks when doing so. Always look for the yellow lock or key symbol at the top of a page when entering sensitive information such as credit card details. This indicates that page you are looking at is indeed secure.
Invest in a Shredder
It is well worth spending a few pounds to buy a shredder as this small investment can pay dividends. Before throwing out any personal information such as old bank statements, utility bills or other documents take a few minutes to run them through the shredder. By destroying them in this way it makes it almost impossible for opportunistic thieves to access your personal details by raiding your rubbish. Although it sounds unlikely criminals do this so take steps to protect yourself.
Services For Your Protection
Take advantage of services which exist to protect you. The Royal Mail Preference Service and Telephone Preference Service both allow you to opt out from intrusive cold callers who may contact you with a view to conducting a scam.
CIFAS is the UK's Fraud Prevention Service and can give you further helpful advice and tips for protecting yourself against identity fraud, as well as support if you do become a victim.
Credit Reference Agencies can provide you with a copy of your credit reference file for a nominal sum. Experian, Quickcall and Equifax can all provide you with a file so that you can check on your credit standing and identify any unauthorized financial transactions. Like CIFAS they can also offer guidance if you do fall prey to identity theft.
You might also like...
I have been contacted by phone regarding a car accident I had last year , they said they can claim money back on my behalf , it was the other drivers fault and I only claimed for some tools in the boot . These people say because I didn't claim any money for the minor injuries I had there was this amount set aside by my insurance company and they could get this back . They are asking for my NI number before they set up a doctors examination appointment,is this a scam? Does anyone know?
Samuelson
- 14-Oct-17 @ 4:17 PM