Gadgets to Help You Protect Your Data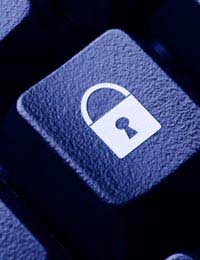 Storing data is not simply a case of keeping it on your hard drive for protection; there are other ways and other gadgets available on the market to help you do so. These gadgets also help reduce the risk of identity theft if used properly; here we look at what is available on the market and how it can help keep your identity and your data safe.
Flash Drives
Flash drives are often small devices which look like USB adapters. USB stands for Universal Bus Adapter and has a flat square fitting that plugs into spare slots on the front of your computer. These flash drives although no more than three or four inches long can store up to eight gigabytes of information. (A gigabyte equates to 1024 megabytes). They take their name from the fact that once the information has been used and has served its purpose it can be deleted or 'flashed over'. In essence a flash drive is a small hard drive that can be used on many different computers and can transfer data from one machine to another without the need for complicated networks or messy cable set-ups.
Memory Cards
Many of us own a digital camera or mobile telephone and may already be familiar with memory cards. Like flash drives they can be moved from one computer to another and many computers now come with memory card readers as standard. If you have purchased a new computer recently you will probably have a memory card reader already fitted – it will appear as four slots on the front of your computer normally just below the DVD ROM drive.
Memory cards come in a variety of different shapes and sizes and are reasonably priced; they can store all manner of data in terms of documentation, audio, picture and encrypted files.
Personal Organisers
Personal Organisers are a good way of maintaining your data safely and securely whilst having the added benefit of having the device with you at all times. Personal organisers also have the functionality of connecting to wireless computer networks allowing you to transfer information from and to your organiser and printing your data out should you need to.
Personal organisers are now also Microsoft compliant and as such it is easy to use your data in a variety of Microsoft products and also easily transfer and manipulate your data on your organiser as you go.
Mobile Telephones
Mobile telephones also come with the functions that allow you to store important data with the ability to password the files and encrypt them. The technology available is changing rapidly and also takes into consideration the possibility of identity theft and gives you the advantage of having all the security afforded to a desktop or laptop computer.
Fire Proof Storage
If storing and keeping your data safe is of paramount importance to you and you keep hard copies (paper copies) of your data then you will need somewhere safe to store it. Where better than in a compact fire proof safe that can be kept in a cupboard, a sideboard or even underneath the floor in a specially adapted housing. Fire proof storage is now cheaper than ever and capable of protecting data both in magnetic and paper form with temperatures well into the hundreds of degrees.
If you are unsure as to which method of data protection is best for you then it may be well advised to speak to your local high street retailer or any IT consultant, details of which you can find in any local directory.
You might also like...