How the Mailing Preference Service Works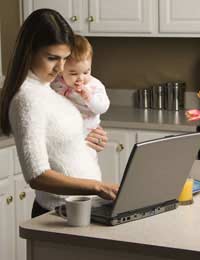 During the course of a year many of us receive hundreds if not thousands of pieces of unwanted and unsolicited junk mail which serves no purpose other than to clutter up our recycle bins.
In recent years the emphasis has shifted somewhat from simple junk mail to mail that can be used to gather information about us in order that identity fraudsters can use this information for their own ends.
So-called 'Direct Marketing Companies' will buy up databases of names and addresses and send out unsolicited mail to us without asking our permission in the hope that we will buy from their clients or start to avail of their clients' services. However it has been proven that the success rate from such mailings is roughly about one per cent. This means in order for these companies to achieve any reasonable level of success that they must send out thousands if not millions of unsolicited letters, letters and flyers annually.
What is the Mailing Preference Service (MPS)?
The Mailing Preference Service is a free service you can subscribe to which is designed to greatly reduce the amount of unsolicited and unwanted mail you receive.
One of the main reasons behind this service is the fact that many of us may live in homes where there has been a bereavement and unless we contact every company that gets in touch they will not know of such an event.
Many people find the receipt of mail that was sent to a deceased loved one distressing and one of the aims of the Mailing Preference Service is to help alleviate this distress by reducing the chances of it happening.
In addition the aim is to reduce in general the amount of junk mail you receive personally. Many Direct Mailing Companies simply buy lists from local directories and blanket mailshot them without cleansing the data to any degree so there will be mail that you receive that you have not asked for or have previously asked not to be sent.
How Do I Register?
Registering for the service is free and quick; you can visit the Mailing Preference Service's (MPS) website at www.mpsonline.org.uk and register there which takes only a few moments. In addition to adding your name and address you can add the names of any other individuals who live at your address too.
Fax Preference Service (FPS)
The Mailing Preference Service also operates the Fax Preference Service; this is a service that assists in cutting down on the number of unsolicited faxes you may receive if you are a small business or operate as a sole trader from home. Direct Mailing Companies also use so-called 'fax shots' as a means of trying to drum up new business and this can be problematic if such faxes as sent during the night.
Again you can register for this service at the Mailing Preference Service's (MPS) website and you can also register for the Baby MPS service.
Baby MPS
The Baby MPS service is aimed solely at parents who do not wish to receive mail from companies offering child care services and products. This is especially distressing if the parents have suffered the loss of a child.
Again this service can be registered for at the Mailing Preference Service's (MPS) website, the address of which is www.mpsonline.org.uk.
You might also like...