Fake Charities And Identity Theft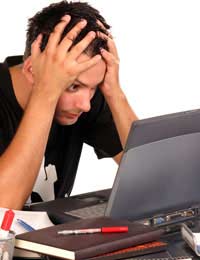 According to research carried out by the Samaritans, more than half the population regularly give money to charity. If you want to be part of this caring majority, make sure you are actually handing your money over to a registered charity – and not to a scammer.
Identity theft against the charity sector is becoming more prevalent, with fraudsters creating bogus charities and keeping the profits for themselves.
Sometimes these con-artists set up a charity that sounds eerily similar to the real thing – the Marie Curie Cancer Appeal, instead of Marie Curie Cancer Care, for example – or they create a fake website and pretend to be a new charity that doesn't really exist.
Sadly, the crime is so common that many potential donators are scared of being caught out, and don't want to give to a legitimate cause because they are not sure the money is going where it is supposed to go.
Natural Disaster Appeals
The most recent fake charity scam is the natural disaster appeal. People pretend to collect money for earthquake victims in Haiti or tsunami survivors in Japan, when all they really are donating is pocketing the money themselves.
Sometimes people even go door-to-door collecting money for the latest disaster, and although they produce legitimate-looking identification cards, it is hard to tell whether they are real or not.
So how can you tell if a charity is authentic – or if the scammer behind the scheme is just using its identity and capitalising on a charity's good reputation?
Testing A Charity's Legitimacy
Luckily, there are simple, tried-and-tested ways to determine whether or not a charity is legitimate. According to CharityFacts, you can:
Ask To See The Charity Registration Number – all registered charities with an income of £1,000 or more per year have one of these, which should be displayed on all the charity documents.
Identification Badges – ask to see this badge, which also should have the registered charity number on it.
Phone Check – people who solicit over the phone should also be able to tell you the charity's registration number, and should not be insulted when you ask. If they are, something's not right.
Check Credentials On The Web – look up the charity on the Charity Commission website or Guidestar UK, which has all the information you would need. It has details of the roughly 169,000 registered charities in England and Wales, and by browsing its database you can help give to the charity of your choice.
Visit Companies House Website – not all organisations that ask for money are registered charities, although some are very worthy indeed. Look on the Companies House website to see if the firm is a registered company.
Door-To-Door Solicitors
Many charities now choose to make door-to-door visits, as they feel it can be the best way to get money quickly. Often home owners resent this type of soliciting, as they see it as an invasion of their privacy. They also find it difficult to determine the legitimacy of such a collection when they are put on the spot.
You can determine if a local collection drive is legitimate by checking their registration number, and also by talking to your local council, which grants permits and licences for such activities. You can also check with the council to see how much a charity has raised, and how much went where it was supposed to go.
Be Sure, Not Sorry
If you are worried about identity theft when it comes to charities, you can always choose to identify a legitimate charity of your choice, and then give monthly by direct debit.
Another way to give money to genuine charities is to get a charity credit card. An initial donation to your charity is made by the credit card provider when you open your account, and from then on additional contributions are made every time you use the card.
Such cards are good for people who pay off their balance every month, and who want to help out a charity of their choice at the same time.
You might also like...