About Advance Fee Scams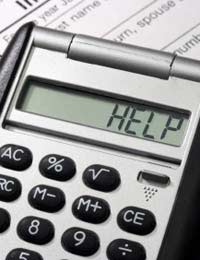 Nobody likes to be taken for a sucker – but the sad fact is, there's one born every minute.
That's probably how many people around the world are taken in every day by what is known as an "advance fee scam", or a scam promising prizes, wealth or job opportunities for a bit of cash upfront.
Advance fee scams can take a variety of forms, with scammers contacting victims via email, letters in the post, and even telephone calls. Most people have no idea that they are being taken in, particularly as scammers have clever tricks up their sleeves to make their offers or entreaties appear legitimate.
Knowing what an advance fee scam is, and what to do about it should you be approached, is the best way of protecting yourself – and your finances as well as your identity.
Basics of an Advance Fee Scam
Advance fee scams are varied, but they all have one thing in common. The scammer contacts you and asks you for money, either because he needs your help or because he wants to help you.
Often, they dubbed "419 scams", which comes from the section of Nigeria's penal code which prosecutes such scams. However, they are not limited to Nigeria: many originate in the UK.
Here are some typical advance fee scams:
The wife of a "well-known" doctor on the African sub-continent emails you that her husband has died, and that he left over £3 million. As you share the same surname – although the surname isn't mentioned – you can help her get the money to England – provided you send her an immediate processing fee payment of £200. In return for your help, she'll give you 10, 20 or 30 percent of her late husband's money.
You have recently started a new job, and an email arrives asking you to photocopy your passport page and send it, along with a money order for £200, as part of a security check needed for you to continue working.
A "psychic" puts a letter through your door, promising untold wealth if you call her and do a reading over the phone – for £15 per minute, plus a £250 cash sum.
You get an email from a friend you haven't seen in a while – sent from his genuine email address – saying he is on holiday abroad and had been robbed of his passport, chequebook and credit cards. He cannot pay his hotel bill and asks you to wire him £1,500, or he might face jail.
An email arrives saying you have won millions on the Spanish lottery, but that due to some processing difficulties you have to pay £400 before lottery officials can release the funds to you.
Preying on Vulnerable People
Vulnerable people, such as the elderly, are usually considered the population group most likely to fall for such a scam, but the sad fact is that each and every one of us could fall victim.
A study by the Dutch group Interscan, which investigates internet fraud, said that people who have just undergone an emotional upheaval in their lives are most prone to fall for a scan. The study concluded that bereaved people or those going through a divorce could be most likely to lower their guard.
On the basis of these findings, some fraud advisers are advising people not to make important financial decisions when they are distraught, overly-emotional or going through any kinds of difficult period on their life. Evaluating decisions – not only financial ones - when you are in a positive frame of mind is the only way to make correct choices.
Avoiding the Scam Artists
For years, Microsoft customers have been targets of the Microsoft Lottery fraud, telling them they have won the Microsoft Lottery, even though one doesn't exist.
With this in mind, the company has put out advisories telling people what action to take if they notice any suspicious internet activity that looks like an advance fee scam.
Some of the advice includes:
Never respond or click in the message to any suspicious emails. Delete them.
If you receive a suspicious email claiming to be from someone you actually know, check it out with them first. It's probably the result of someone hacking into their account. And never agree to meet anyone in person, unless you know them – and confirm that it really is them
Never send any amount of money, no matter how large or small, without confirming the identity of the recipient.
If you notice any suspicious activity on any account that has a password, reset it immediately.
Advance fee scams are very common, but ignoring them and then deleting them or hanging up on the person perpetrating them can make them disappear. If you notice anything suspicious, take the time to report it – the best place is to contact the government watchdog Consumer Direct.
You might also like...