Internet Histories and Cookies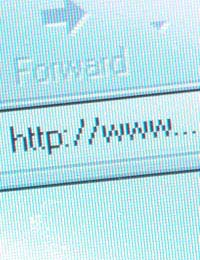 To those individuals who are not technically proficient the Internet is a wondrous environment which contains millions of pages of information, music, video, entertainment in general and the ability to perform tasks such as paying bills online and moving money from one account to another.
However those people may be unaware of how much information their personal computer stores after they have completed their tasks and shut the windows down.
What is an Internet History?
When you visit a website on the Internet the software which operates your computer – the operating system which is either Microsoft Windows or Mac OS – will create a log of the sites you have visited. This log is referred to as the Internet History and is designed to make it easier for you the user to revisit those sites at a future date without having to retype the full web address again.
If you have used Internet Explorer you will have probably noticed that when you begin to type the name of the website you wish to look at the address box automatically fills in the name or at least gives the closest name to it – this is the Internet History in operation.
Internet Histories are also designed for employers who wish to keep a watchful eye on the sites their employees are visiting if they have free access to the Internet in the workplace.
What are Cookies?
Cookies are small files which are normally concealed in a folder on your hard drive which give details of each of the web sites you have visited whilst on the Internet. A cookie is sent to your PC by each website you visit and indeed you may have noticed on occasion a dialogue box which displays the phrase: 'You do not have cookies enabled'. All websites require that your PC can receive these files and sometimes these files not only contain information about the sites you have visited as well as the time and date but also username and password information too.
How Do Internet Histories and Cookies Work Together?
When you visit a website as we have already mentioned that site will send a small text file to your hard drive containing information about the site you have visited. This information is stored in a particular folder – normally in the Windows directory inside the Temp folder and called Cookies – which is where Internet Explorer finds details of the sites you have visited. In essence the Internet History is a list of all these cookies but only taking the website address from them.
Are These Files Harmful or Dangerous?
To your machine and its software no these files are required but should they fall into the hands of an individual who should not have access to your computer they can be. All websites as we have said produce cookies even banking websites so if you spend a lot of time using Internet Banking then these files could provide an illicit user with more information that they need.
How Can I Prevent My Internet History Falling into the Wrong Hands?
The first thing is to make sure you are using a firewall and some decent anti-virus software. There are many different firewalls and anti-virus programs on the market and it is wise to ask someone knowledgeable as to which ones are best although Microsoft provide their own with their newest version of Windows.
You can also delete your own Internet History and Cookies by going to the Control Panel on your computer: you will find this under Start Menu, Accessories and Control Panel. From here you should click on the Internet Options icon which will display a new box. You will clearly see the sections which allow you to delete both Internet History and Cookies. Delete both to be sure they have gone from your computer.
It is also worth noting that saving Internet Histories and Cookies over a long period of time can amount to a significant amount of hard disc space being used so a regular clean releases space previously filled.
You might also like...