Paying Bills Online: Is it Safe?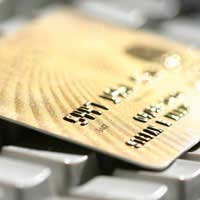 With much of the emphasis of our daily lives now shifting towards the Internet it is important to understand if some of what we do online is safe and free from intrusion.
Whereas in the early days of the Internet it was mostly businesses who conducted their affairs via the world wide web much of what we as consumers now do is carried out in cyberspace also.
We now not only buy goods online, play games online, chat with our friends and long distance family, but we also pay bills – some of which are utility bills and some of which are bills as a result of online shopping. So the question ultimately has to be is it safe?
Paying Bills Online
As we have already touched upon briefly many of us pay our bills online because it relieves the hassle of having to stand in long queues, lose half of our lunch hours, and generally waste time travelling from one place to another when it could all be done at the touch of a button.
Most organisations, banks and utility companies now offer us the facility to pay our bills or move money from one account to another online and sometimes it is easy to take this for granted. We must also be mindful of the fact that others may also want to obtain our details for purposes other than what they are intended.
Is it Safe to Pay My Bills Online?
This is one of the most commonly asked questions by new users of the Internet and especially those new to paying bills or administering their accounts online. Generally speaking it is easy and safe to do so but it should be noted that there is much you can do to ensure your own safety online.
Most computers now come already pre-installed with some kind of firewall software or anti-virus software which is designed to minimise your chances of attack online and also disguise your computer's presence on the Internet to begin with.
Although these are good at what they do – and some better than others it has to be said – there is still no substitute for keeping a keen eye on proceedings yourself whilst online.
Encryption – What Does It Mean?
All websites that offer the facility to pay bills or administer accounts online are fully encrypted with at least 128-bit encrpytion. This is the industry standard and simply put means that any information that is sent via the Internet to that particular company's website is scrambled so that anyone lucky enough to intercept it cannot read it. Think of it as a crossword with a million variations on the answers.
Is My PC Protected?
As well as making sure you have the relevant firewall and anti-virus software installed you should also ensure that your computer is not left unattended without proper password protection. Think of a password only you would know and add some numeric characters as well to make it that little bit more complicated. If your computer is kept in an office that is used by others on a daily basis do not use 'password hints' as this can often easily give away the nature of your password to anyone who knows your reasonably well.
Check also that your wireless Internet connection – if you have one – is properly secured. If you are not sure as to how to go about this there are many high street retailers who now offer a cut price service on installation and maintenance of wireless networks.
Remove Temporary Internet Files and Cookies
Temporary Internet files and Cookies are small text files that give details of the websites you have visited and also passwords that you have entered to view them. You should have your computer's anti-virus software set to scan at least once a week and also should be deleting off these non-essential files as often as you can. There are small programs available as freeware (programs that are free to use usually found on the Internet or on free CDs with computer magazines) that find and delete these files for you or you can do it yourself using the option contained within Internet Options in Microsoft Windows' Control Panel.
It is important to remember that with the right hardware and software installed the chances of a breach are slim but you should always be prepared for that one in a million chance and where possible make sure all software is updated as and when it is required to do so and that your Internet access is protected.
You might also like...