Who Can See What You Look at on the Internet?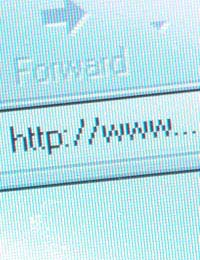 When surfing the Internet do you really know who is able to see what you are looking at? It may sound like the stuff of science fiction but it is becoming more and more common for Internet surfers to have their webpages monitored not only by their Internet Service Providers (ISPs) but also by individuals looking to use your browsing habits as a way of stealing your identity or using your details for purposes less than legal. It is becoming more apparent that identity thieves are using the Internet as a means of stealing information for fraud.
When I Surf The Internet, Is There a Record Kept on My Computer?
The simple answer to this is yes there is. Contained within the many files on your computer is a folder which holds what are referred to as 'Cookies'. Cookies are small text files which when open will give details of the websites from which it came. These files are intended for the purpose of allowing your computer to remember web pages you have visited without you having to enter in the whole name again. For example when searching for this page - if you have already viewed it - keying the word 'About' into your address bar should display the website's full address; this is done using a cookie.
Can Others See These Cookies?
If you allow other people to use your computer then it is possible for them to do so yes. However you can solve this problem by using the Microsoft Windows Internet Explorer's options and selecting remove all files from the list of options available. This will delete all of the cookies contained in that particular folder. Again however it is worth pointing out that if more than one person is going to be using your computer at home it is wise for each of you to have your own unique login; this enables each of you to view the web pages you want without others being able to view them as easily.
I Use Wireless Internet, Should I Be Concerned About Piggy-Backing?
Piggy-Backing is the term given to the unauthorised use of your wireless Internet by person or persons unknown, usually situated outside your property in a car or on foot. Piggy-backing occurs when you do not have a firewall or suitably stringent password protection attached to your wireless router. (The router is the modem into which your Internet signal is pumped and then sent out through a small aerial). If you do not have a firewall in operation - be it a software or hardware firewall - then you are open to others using your Internet for purposes not necessarily similar to yours or indeed so that they may gain access to your computer to extract personal and financial information from it.
Can My ISP See What I Am Looking At?
Again the answer is a resounding yes; your Internet Service Provider (ISP) can and does look to see what you are browsing. Although this is common practice in order to try and prevent online fraud and abuse of pornographic websites - in particular those featuring minors - some ISPs have recently entered into an agreement with a global marketing company to sell details of your browsing habits in order to target you with specific advertising. Discussions are currently being held to examine the validity and legality of such a practice.
What Can I Do to Protect Myself OnlIne?
Firstly - and this often the most important practice - make sure you have a firewall either hardware or software based. In fact it can be a safe bet to have both. Firewalls are not standard in all wireless routers but you should read and follow all of the instructions supplied with your new router to make the firewall is operational.
Ensure you have up to date anti-virus software installed on your computer as well. Hackers and identity thieves often use what are known as 'Trojans' - small files that instruct your computer to send information back out to a third party without your knowledge.
Only download files and documents from trusted sites on the Internet. If you come across a site that has information you want but you have never used it before exercise caution when downloading from it. Make sure that everything and anything you do download is virus scanned before you open it.
Contact your Internet Service Provider (ISP) if you are in any doubt as to how they are monitoring and using your data whilst on the Internet. If they are one of the companies planning to engage in the practice mentioned previously then it may well be worthwhile considering a change to another Internet Service Provider (ISP).
You might also like...
It is not good to have your device hacked. People should be more carefully. This world is definitely messed up.
Aviary
- 28-Jan-16 @ 6:41 AM