How Computer Hackers Stole My Identity: A Case Study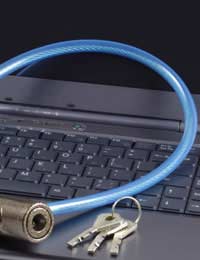 Katie Nimmo regrets not renewing her firewall protection as it led to her experiencing the problem of identity theft. "When my anti-virus contract ran out it wasn't high on my list of priorities to renew it" Katie says. "I'd never had any problems with my computer and had no reason to worry about security."
Computer Security
Katie felt that she had high levels of security on her computer. She only visited a few trusted websites and used her computer for emailing friends and family. She had set the security settings on her PC to high and felt that she was well-protected. "I had no idea about the kinds of problems there could be with hackers."
Victim of Hackers
The problems came when one of her friends became the victim of hackers. They took control of the PC, accessed her address book and then sent out rogue emails to everyone on it. Katie was one of the recipients. "I should have realised that the message didn't sound like my friend at all but I had no reason to be suspicious." Embedded in the bogus message purporting to be from her friend was a link which Katie unthinkingly clicked on. In fact this then enabled the hackers to download malicious code into Katie's PC. Without a strong firewall Katie wasn't protected and the hackers were able to gain access to sensitive information.
Personal Details
"You don't realise but you have so much personal information saved on your computer. I had my online banking details, my security passwords and my national insurance number. I never for a moment thought that they would be seen by anyone but me."
In fact the hackers were able to access all of those details and set up an elaborate identity fraud using Katie's name and details. They applied for several credit cards as well as signing up for various internet sites including gambling and casino sites. All of this happened without Katie's knowledge or awareness.
Identity Theft
"The first I knew about it was when the bills began landing on my doorstep. I also got some odd phone calls offering me credit and inviting me to join a casino. I just couldn't understand what was going on."
Katie got in touch with the credit card companies to explain that she was not responsible and hadn't applied for an account. She was also advised to contact a credit reference agency and to report the case to the police. "It was a lot of hassle and I was very worried for a while that I would have to foot the bill." Katie's friend had explained to her about what had happened to her PC and gradually Katie pieced together what had happened. "It made me feel very vulnerable." Katie called out a computer adviser to look at her PC and he cleaned up her machine and installed a suitable firewall and antispyware to protect her machine from further attack.
"I really would recommend everyone to invest in decent protection for their computer as it is amazing how clever and devious these hackers can be. It has been a lot of hassle and inconvenience and just hasn't been worth the small amount of money I saved. I'm just glad it's over, even though I am now flagged as vulnerable to identity theft. I really hope that's the end of it."
You might also like...
I was scammed by men on the internet, they stole all of my NBA coins and now I have nothing, who do I report this to?
HooperHazza
- 10-Jun-19 @ 2:48 PM