Proving Your Identity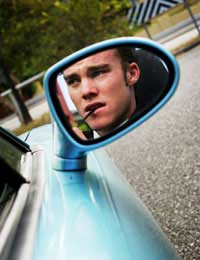 As much as being able to protect your identity from theft and illicit use by others, you also have to be able to prove your identity in certain situations. And being able to prove your identity can be as much of a problem in certain circumstances as it can be to protecting it. Here we examine how best to prove your identity if and when you need to.
Why Should You Have to Prove Your Identity?
It may sound like a silly question to ask but it is important to examine just exactly why you would need to prove your identity. Most people take it for granted that when they contact a company or business or banking institution the information they give will be sufficient to prove they are who they say they are. But as we are only too aware these days the issue of identity theft is such that proving beyond doubt you are who you say you are is equally important.
When Might I Need to Prove My Identity?
It can happen at any time in a variety of different scenarios; here we have chosen the most popular to examine :
Drinking in a public house
Driving a motor vehicle on a public highway
Trying to gain access to a secure location
Applying for finances or a mortgage
When wanting to find out information about a sick relative
Some of the aforementioned circumstances you will hopefully never find yourself in but it is best to be aware of them and how to identify yourself it needs be.
Consuming Alcohol
Drinking in a bar or club for example may raise the issue of your age and because simply providing someone with a card with your age on it is not enough you will need to provide photographic ID such as a passport, a student union card or a driving licence. You may of course be thinking why would I be asked for ID in a pub or club but the truth of the matter is many people do not look their age and bar staff now are not allowed to take chances when it comes to under age drinking.
Driving a Motor Vehicle
When driving you may find that the police ask you to stop for a routine check; this happens regularly on British roads in order to reduce the number of vehicles which are not fit for purpose. In being stopped you will be asked to provide information as to who you are, where you live and whether or not you are permitted to drive a car or other motor vehicle. Keeping your driving licence and also (at the very minimum photocopies) of your insurance policy in the vehicle is always a good idea. This is one of the ways in which the police are able to detect and detain drivers who are driving without the proper documentation or who are indeed driving illegally.
Applying for Finances or a Mortgage
Applying for loans or other credit is one of the ways in which criminal gangs specialising in identity theft operate. To this end when you visit your local bank (or any bank) to make an withdrawal you must provide evidence of ID such as passport, driving licence or other photo ID such as a forces ID card. Likewise when you are applying for credit you must provide proof of ID as mentioned above and also – if you can – a copy of your credit report.
However you prove your identity you must ensure that the information you use is kept safe. Always ensure that if you carry such information in your wallet or handbag that it is kept with you at all times. Personal information in the hands of an identity thief is worth a lot more than you simply having to apply for a new driving licence or passport. Personal information of this nature can open up a whole host of opportunities to an identity thief so protecting your identity as well as being able to prove it is paramount.
You might also like...
Relying on signatures is boosting identity fraud because in the event of crime signatures do not even expose person's gender. To make signature virtually 100% reliable all we have to do is to apply ID sticker (small sticker with person's image and name printed on it) to the document and counter signature o validate transaction. This simple idea will expose person's image, name,signature and even traces of thumbprint. Financial institutions should provide us these ID stickers with their logo printed on them. This idea is protected by patent and copyrights.
Yogesh Raja
- 1-Feb-17 @ 8:15 AM