The Work of CIFAS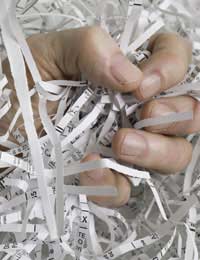 CIFAS is the UK's national fraud prevention service. It is not a credit reference agency. It is unique in the world and represents the first non-profit making project for sharing data to help prevent fraud. Membership of CIFAS includes banks, insurance companies, mail order companies, credit card companies, telecommunication companies and others. There are 260 members in total and since 2007 this also includes public sector organisations. It has a practical application in the fight to combat identity theft.
Aims of CIFAS
The aim of CIFAS is to combat fraud and members share information with each other about their experiences of fraud and scamming. It also offers a variety of services to help deal with the impact of fraud. A key aspect of CIFAS' role is to ensure that members of the public are not victimised by identity theft and that those people who are the victims of such crimes receive redress and are not subject to further fraud. CIFAS is always working to extend the data it has available and to share it as widely as possible across the public and private sectors.
What Does CIFAS Do?
At all times CIFAS is set up in opposition to would-be financial fraudsters and scammers. It gathers comprehensive information about the way in which such people operate in order to protect its membership from such frauds and scams. In doing so it is also undertaking a responsibility to protect members of the public from becoming victims of such frauds. One of the main frauds is identity theft. CIFAS sees itself as a first point of contact for organisations dealing with identity theft. Members of the public can also report their experiences to CIFAS via a member organisation thus helping to build up profiles on identity theft to help with its future prevention.
Combatting Identity Theft
CIFAS is at the forefront in providing support to both private enterprise and the public sector in cases of identity theft as well as other kinds of fraud including staff fraud and application fraud. It is committed to upholding the rights of individuals as well as considering the needs of organisations.
It is building up a detailed database of information on identity theft in the UK. This knowledge will help to arm organisations to better prevent future scams and frauds. They can share this information with members of the public in order to increase general awareness and improve public protection. CIFAS helps to set out the standards of best practice and provides training opportunities for organisations in ways to combat identity theft and other common financial frauds. It also provides networking opportunities for the exchange of information and experiences, increasing general awareness around fraudulent activity.
It is estimated that CIFAS identifies and protects 50,000 victims or potential victims of identity theft a year. One important role of the organisation is to exchange the details of innocent victims between members to prevent the victims from experiencing further acts of identity theft. A case is filed on the CIFAS database so that if an application is received by a member the need to investigate further is flagged up. Applications are not turned down automatically as the application may be a genuine one from a legitimate person who has been the victim of identity theft. This is not a bar on that person's application it actually acts in that person's interests, flagging the need to establish whether it is a genuine application or another attempt at identity theft. This helps to protect both the individual and the member organisations of CIFAS.
With such an extensive membership CIFAS represents an effective barrier to the spread of identity theft in the UK.
You might also like...