Your National Insurance Number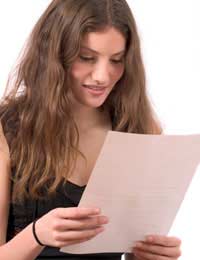 During our lives we are required to carry passports, driving licences, National Health Cards and other documentation that is designed to prove our identity to those in positions of authority. But nothing quite characterises this trend more than your National Insurance Card.
What is the National Insurance Number?
The National Insurance number that each of us receives after our sixteenth birthday is designed to be used as a means of making National Insurance contributions to Her Majesty's Revenue and Customs (HMRC).
Each of us when we start working are obliged to pay National Insurance and Tax in order to fund our state pensions when we reach retirement age and the use of a National Insurance number on all documentation and employer payrolls is the most efficient way of doing this.
When Do I Receive My National Insurance Number?
After you have turned sixteen the process of sending you your National Insurance number is automatic. The new style plastic cards are sent to you via the postal system and you should keep this card safe at all times. If possible memorise your National Insurance number for use on application forms, bank applications and so on.
Be aware that the National Insurance number is not a means of identification but if it falls into the wrong hands it can be used as a means of counting towards proof of identification. It can also be used if someone living in the country illegally wishes to work.
Most recruitment agencies will ask you to provide them with proof of your National Insurance number before they allow you to commence working for them.
What Happens if I Lose My National Insurance Card?
You may apply to Her Majesty's Revenue and Customs (HMRC) for a replacement card but you can only do this once. If you have lost your card and feel that your National Insurance number may be being used for purposes other than it was designed then you should contact them immediately and report your suspicions.
Should I Report Changes in My Circumstances.
Yes if you marry or divorce or change your current home address you must inform Her Majesty's Revenue and Customs (HMRC) of these changes. Failure to do so can result in problems paying your National Insurance and likewise claiming state pension as and when you are entitled to. You should keep them up to date with any change in circumstance or address so that they can keep their records up to date also – this also helps reduce the risk of identity theft.
Protecting Your National Insurance Number
As we have already mentioned if at all possible it is worth memorising your National Insurance number for use on important documentation. If you can do this then you should keep your National Insurance number in a safe place – preferably in a safe or fire proof filing cabinet. Do not carry the National Insurance card with you if there is no requirement to do so and never pass it to any organisation for proof of identification because – as we have already mentioned – the National Insurance card is not designed to be proof of identification on its own.
For more information you should contact Her Majesty's Revenue and Customs (HMRC) – your local office will be listed in Yellow Pages – or visit their website at www.hmrc.gov.uk.
You might also like...
Hi, I have got my NI card in 2010. Can I make correction of my name on the NI card ?ThanksRegardMohammad Gulam KibriaNI Number : SL 60 41 55 D
Gulam
- 21-Jan-13 @ 8:53 PM
Hi thereI have been seeing a girl who is a cannabis addict and randomly she asked me for me national insurance number, I never gave it her, what could she have done with it if she had got it?
Bazza
- 8-Oct-12 @ 5:12 AM
WELL .i have just had my pension forms ,i have told the pension people i will be living in spain for part of the year,BUT!! ON the form is the WRONG N.I. NUMBER!!!!!!!!!! They have just told me ,NO problem,just fill in the BR1 and everything will be OK!!!! (I HOPE SO!!!!) After applying for a forecast in february WITH my genuine number ,everYthing was OK !!SO will keep in touch on this TOUCHY subject!!!!
enoch
- 3-Sep-12 @ 6:27 PM
A freedomof information request was mad to my employer asking for information in relation to my work the person gathering this information sent instead of wat was requested all my personaldetails including my nationalinsurancenumber. This information was sent to a member of the public in turn this person who received my personal details passed them on to at least two other people and also to local news papers this has caused me and my family a lot of stress and worried please advise me way can I do.
kyle
- 20-Aug-12 @ 8:35 PM
An ex employer has passed on my detailes to someone else and they have worked under my id and landed me with a large tax bill. I have tried every avenue for the last 18 months they have come back to me and said it is down to me to find out the name and address of the person that used it and need a letter from my former employer confiming this. I am not intitled to legal aid as I have paid my mortage up and would have to sell to take this to court.i am at my wits end any answers please!
rolo
- 8-Aug-12 @ 3:18 PM
Is my national insurance number in the bottom right hand corner of my drivers license card? theres a number resembling a national insurance number on my license at the back of the card in the right hand corner?
holl
- 20-May-12 @ 12:10 PM
My friends national insurance number was used to create problems,making false allegations and reporting changes in circumstances which werent true,how would she go about changing her NI number or set up passwords to protect her identity.
joe
- 18-May-12 @ 1:54 PM
I have been stupid and given out my national insurance number and date of birth on an application form over the internet I am unable to retrive the information again and feel that this was not a genuine application. How can I make sure that no one else uses my identity.
jane
- 16-Jan-12 @ 11:24 AM
Hi there,one of the company administration staff members has collected the original of my National Insurance Number Card (along with my other personal documents) upon the start of my work for the company and didn't give it back to me. Later on when asked about the document, the mentioned administration staff member said that he had not collected the said document from me. It implies that the person doesn't want to give my NIN document back to me.Is it possible that the mentioned person (or anybody else) can use my NIN for some bad purposes. Is it dangerous and what can I do in order to be sure that my NIN is not used for bad purposes? Thanks,Ma
I have just received a form in the post from a colleagues company, wanting a character reference. Also enclosed in the letter were my colleagues name, address, & National Insurance Number. Surely this is a breach of the Data Protection Act?The letter was not registered post & could have gone astray. In any case, I did not need to know this information!Please advise.
Sandy
- 7-Aug-11 @ 10:47 AM
If you have lost your card and feel that your National Insurance number may be being used for purposes other than it was designed, you should contact HM Revenue & Customs immediately and report your suspicions.
AboutIdentityTheft
- 1-Aug-11 @ 1:55 PM
My purse was stolen on Saturday and I'm unsure if my NI card was in there. Until I get home from holiday I can't check. Am I able to alert someone to the possibility that it may have been? Thank you A M Hope
If someone know my national insurance number, but don't know my date of birth, can she use my national insurance number to do something?
Lin
- 20-Jun-11 @ 11:06 PM