Your Website and ID Fraud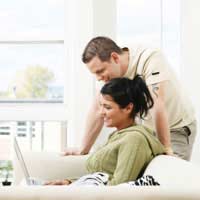 In this age of the Internet and sharing information and files over across Cyberspace it is perhaps not surprising that many individuals wish to build websites about themselves and their families.
Whilst for the most part this is an innocent and joyous pursuit it can be fraught with danger especially such sites are stumbled upon by those individuals who specialise in identity theft.
Many Internet Service Providers (ISPs) now supply their customers with a limited amount of so-called 'web space' on which they can display family photo albums, short video clips and also information about the whole family - something which many families call upon if they have family around the world. However it is important to think carefully before embarking on the creation of such a website and also on what information you wish to put up there.
Too much information about you and your family could leave you at the mercy of the identity thieves.
Planning your Website
First off consider what information you want your website to show and also who you reasonably expect to view your site. These are important first questions to ask as they will be the basis upon which your website is created.
You should also consider how much space you have available to you and what images or videos you wish to use on the available space.
Plan ahead and decide in advance - along with the other members of your family - what information, pictures or video clips you want to display.
Your Online Family Album
It seems as though having to decide upon what images to display may take away some of the joy of building your own website but it is necessary to safeguard your own identity and that of those around you. If you are going to show images of your home, your garden or your local area then you should ensure - where possible - that place names, street names and house numbers are removed from the pictures. Likewise if you want to show images of a family car or a collector's vehicle then obscure the licence plate.
There are many pieces of photo manipulation software available inexpensively that can help you to do this without taking away from the overall impact of your photographs.
Blogs
One of the most techniques used now on websites is blogging. blogging is a fun way of telling others about your day, your weekend and the events that are happening in your family.
It is important that in the course of writing your blog you do not give out information relating to you or other members of your family that could be used for purposes other than what they were intended for. Avoid giving exact years of birth especially when talking about your birthday or that of any other family member.
Likewise avoid listing where you work, where your partner works, where your children go to school, your telephone number and also your home address.
Email Addresses
Your Internet Service Provider (ISP) will provide you with a number of free email addresses which you can use in relation to your website. You should create an email address that has nothing to do with any personal or financial business and also one that can be opened via the Internet as opposed to an email application present on your computer. This reduces the risk of spam and also reduces the likelihood of downloading unwanted virus, diallers or Trojans.
If you do wish to create a website for you and your family consult with your Internet Service Provider (ISP) who will be able to offer practical advice on how to go about it and also on how to securely display those treasured memories in picture form without sacrificing too much about your identity and theirs.
You might also like...